1995 by Kewlers & MFX (2006)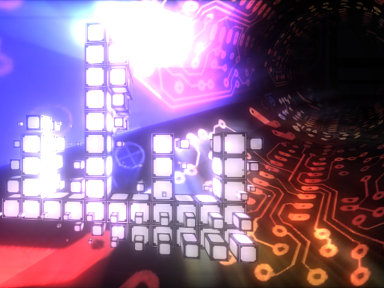 Squares and cubes are the main primitives used throughout this demo, heavily influenced by retro aesthetics. It is comprised of several distinct scenes demonstrating various effects. The joyful atmosphere is emphasized by bright and colorful visuals.
Along with various kinds of glow that feature prominently in the demo, it also presents several kinds of geometric distortions, low-resolution antialiased volumes, simple raytracing and a dozen other features.
The most important feature of this demo is that in no moment it stops being entertaining.
First released at Assembly 2006, for Windows PC.
1995 by Kewlers & MFX YouTube video